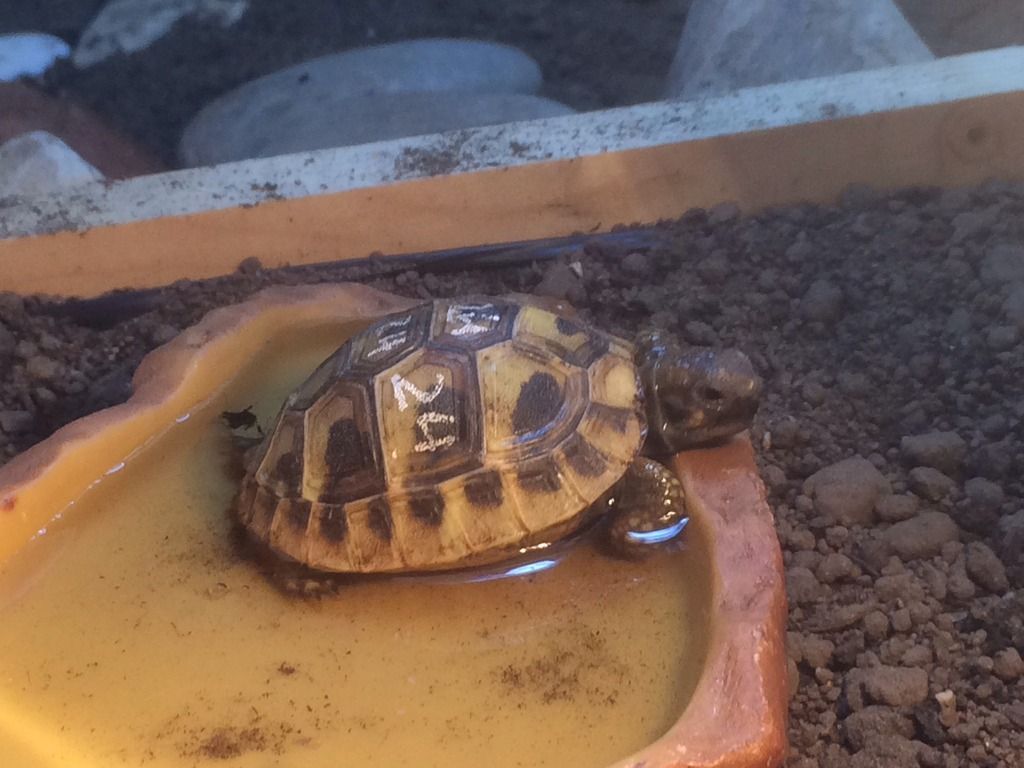 I have already asked a few questions and am so happy there is so much support here. Wimble was an unplanned addition, and not in the best of circumstances but we have made the best of it with some super speedy setting up and hours (and hours) of reading online.
My obsession with torts started young in life, my house and garden have been littered with tort figurines and images since ever since I can remember. I have also worn the same tort (turtle) necklace for twenty years. Up until recently I was a career woman - I'm not sure why my profile says male, must look into that - now I work from home part-time, giving me lots of pet orientated indulgence time.
I grew up in a veterinary environment so animals and their absolute correct care are a passion, I also have two budgies who share our home (well, rule it really!) and four fish in the garden pond. I would have more but my long suffering partner is almost totally averse to most animals, not really understanding the joy of it all - I do find him being a softy with them all when he thinks I'm not looking tho!
Hopefully you can see the piccy, I was wondering what was used to write the numbering on and if it is safe? I haven't attempted to remove it, Wimble is bathed every day and I sprinkle water on his shell as I thought it was a chalky substance but it doesn't seem to be fading?
Anyways, I already love him dearly, I have even made an appointment with my solicitor to change my will to accommodate him, so daft. My mum made me laugh, she doesn't like torts too much and said "Don't leave him to me!!"
Fortunately I have two godchildren and two step children who already adore him, so I'm spoilt for choice and he's not even fully grown
) can you tell I am a forward planner yet? Hehe.
I have started his out door enclosure and will have lots and lots of questions in the coming days and weeks which I shall save for other posts.
Amyways, Happy Summer Solstice everyone