Hello,
On Saturday I picked up Ollie from Gayle and bought her home (Ollie, not Gayle
) Here's some photo's of her settling in...
This is Ollie with the others.... from L-R... Frank, Archie (at back), Ollie (in front) and Tally (god knows where Teefa was!!!)
This is Ollie shortly after arrival, I put her right by the food, and after a few mins she tucked in to a feast of Dandies!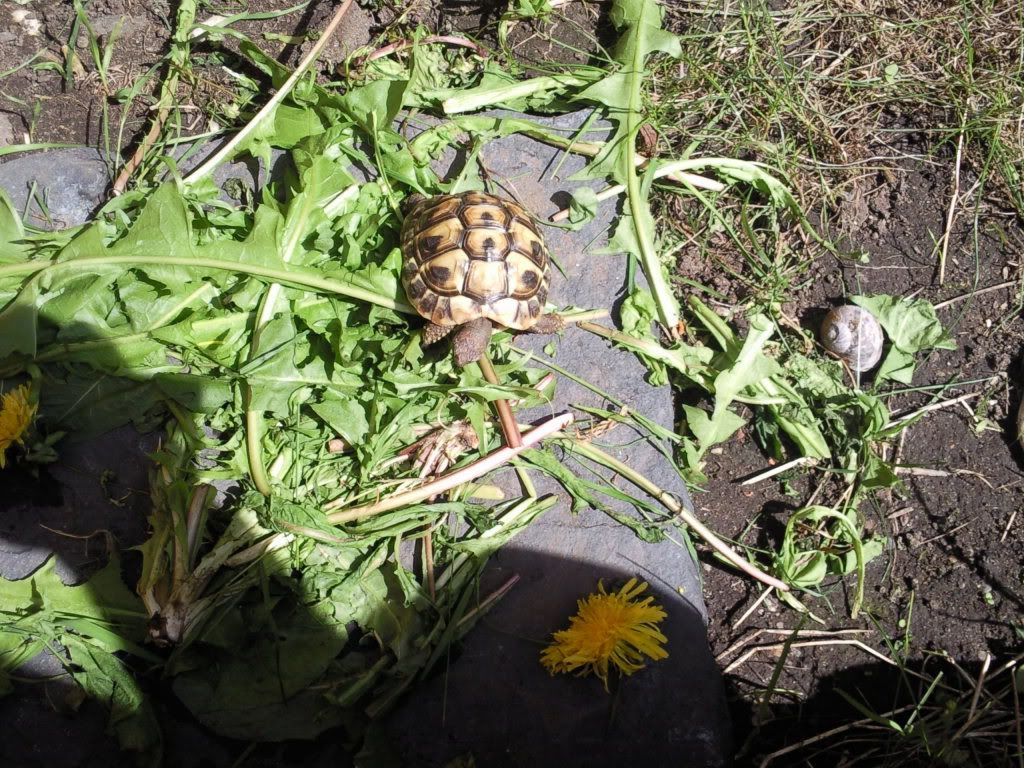 This is Archie being nosey and seeing who is eating 'his' dandies...
I will post more photo's shortly (I was hoping to get out there today, but combination of weather, assignment...etc)...