It has taken a while because I wanted my tort table to match my lounge furniture if possible. We are just adding the finishing touches and will then plant it when I know that the plants I have are safe to put in ( hence my other post)
This has truly been a labour of love for my son and I since we got our tortoises at new year.
I think I will put the basking light in the corner on the right ( closest in the picture and opposite end to the balcony). Do you think I should put the uv strip light across the table from side to side or will it be ok along the left hand side length ways. It has been along the back of the viv but of course that a was smaller area.
As I have not posted photos before this evening I shall now formally introduce you to our two torts. Here is a picture of Esmeralda ( Esme for short) and Herman at feed time. You can probably see that Esme has some pyramiding from when I got her.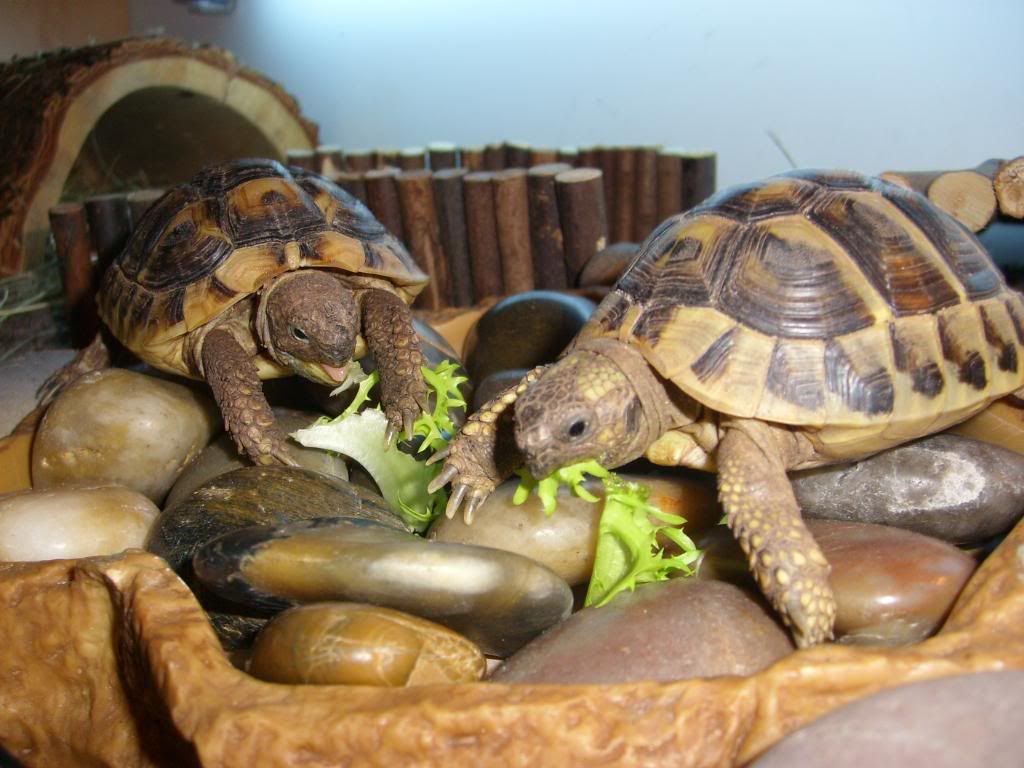 Please let me know if you have any advice or comments.
Thanks
Kind regards
Jackie