Esme & Herman moved in today at last !!
My son & I built the table from two flat packed Ikea bookcases joined together and with a bit of adapting finally ended up with what we wanted for our two torts. It was a fun filled project with a few hiccups and headaches along the way and my lounge resembled a builders yard for about 10 days or so but it was all worth it in the end.
Jackie
Work in progress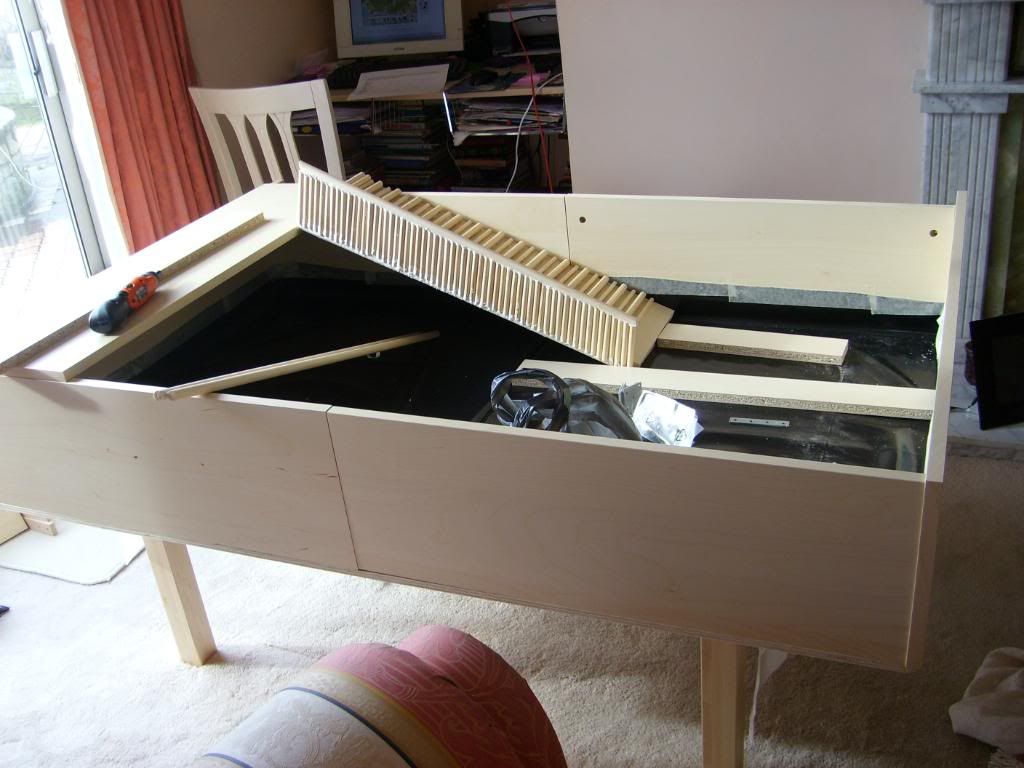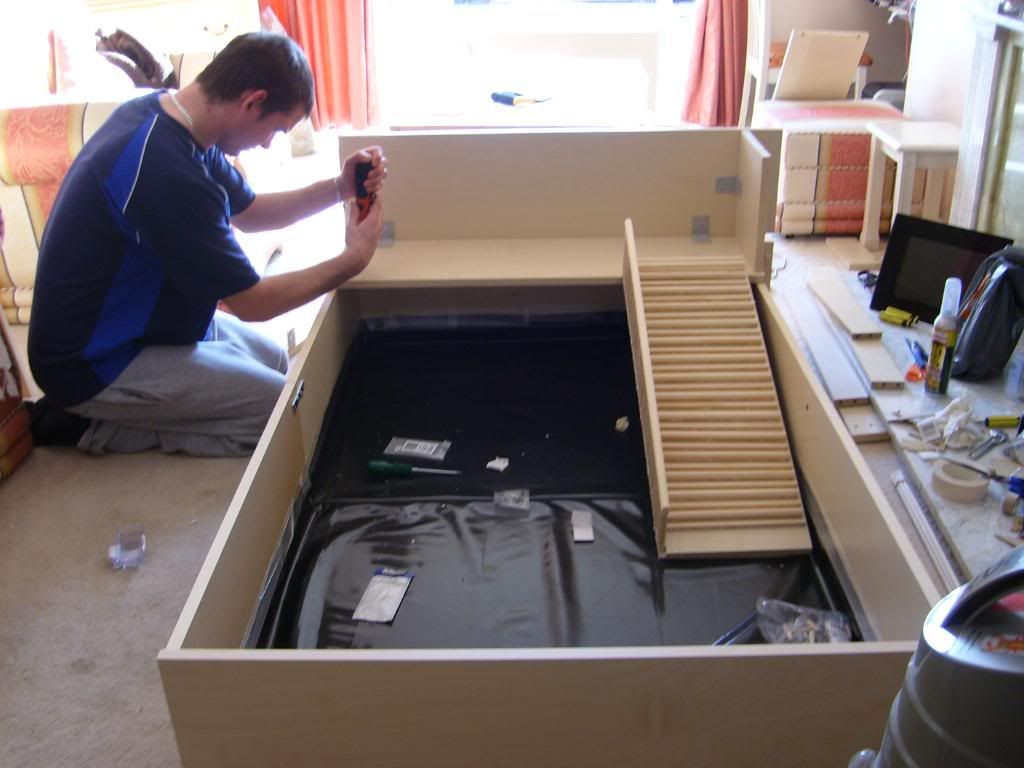 Finished at last and in place in the lounge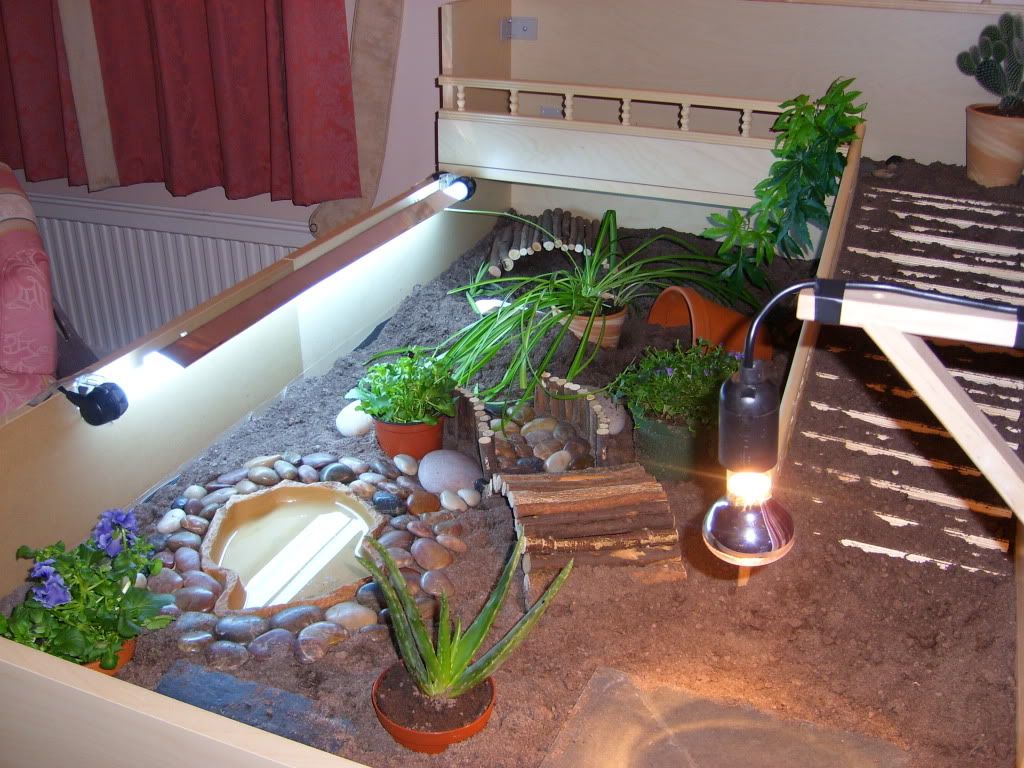 Herman on a hike upstairs.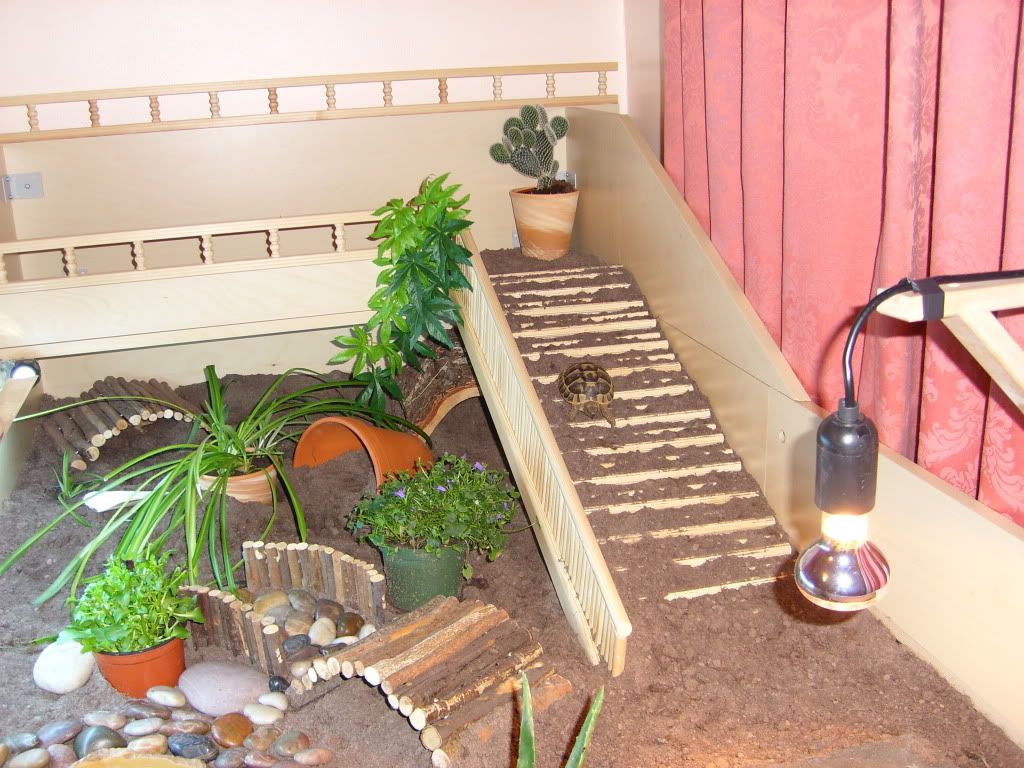 Exploring - I wonder what through here......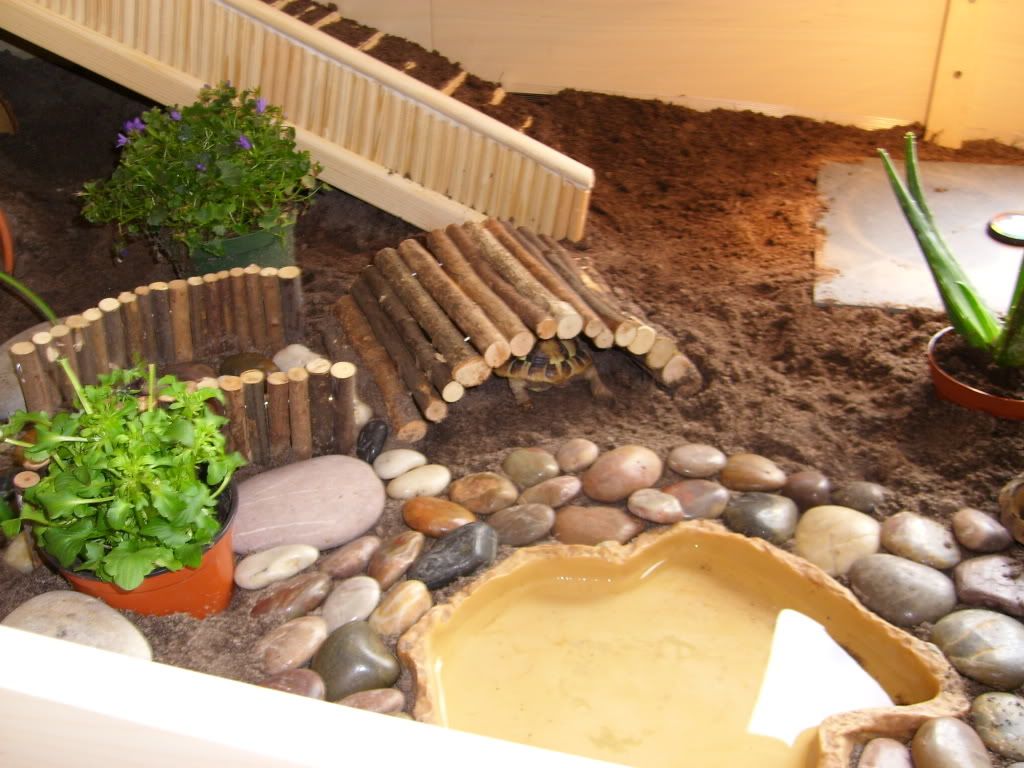 Lunchtime menu - lettuce or pansies
Add your own comments to this one !! lol