Here are some pictures of Esme & Herman. They sometimes sleep in their own special places alone at night but if they nap during the day they can nearly always be found together with some affectionate contact between them. I think it is lovely. Unfortunately, when I turn the camera on and press the zoom they open their eyes but all of the following photos I began to take as they were sleeping. They will be in these positions for ages, obviously totally comfortable with each other.............
Esme was asleep with her head on Herman's shell for about 30 mins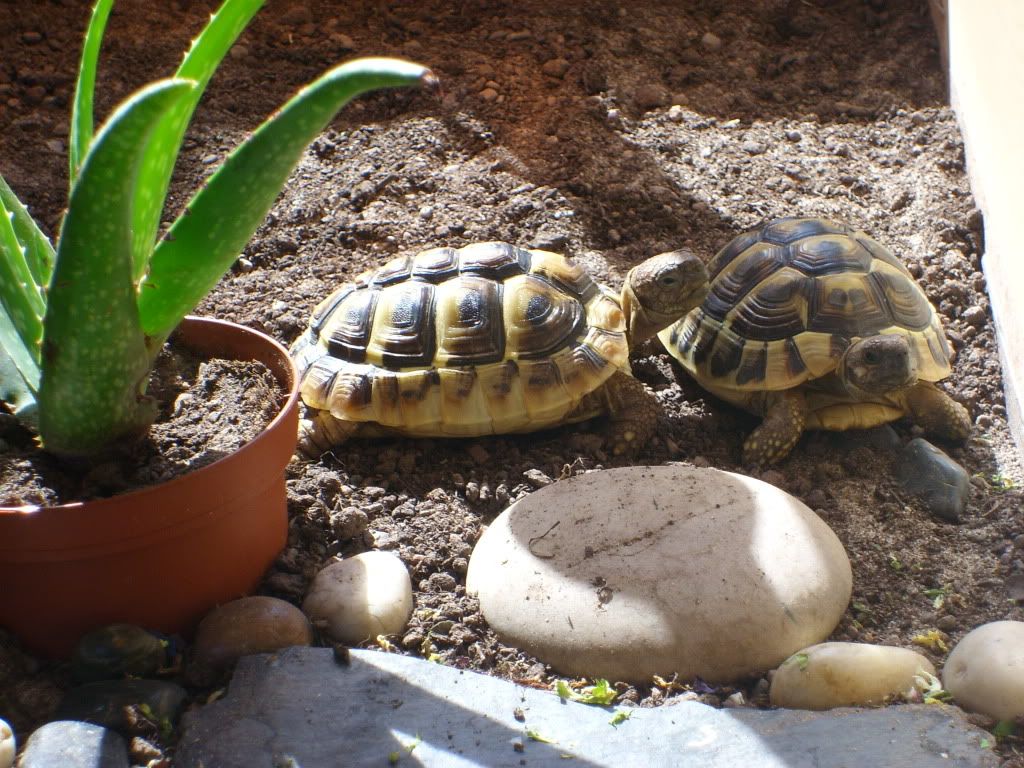 Herman was asleep with his head leaning on the shell of Esme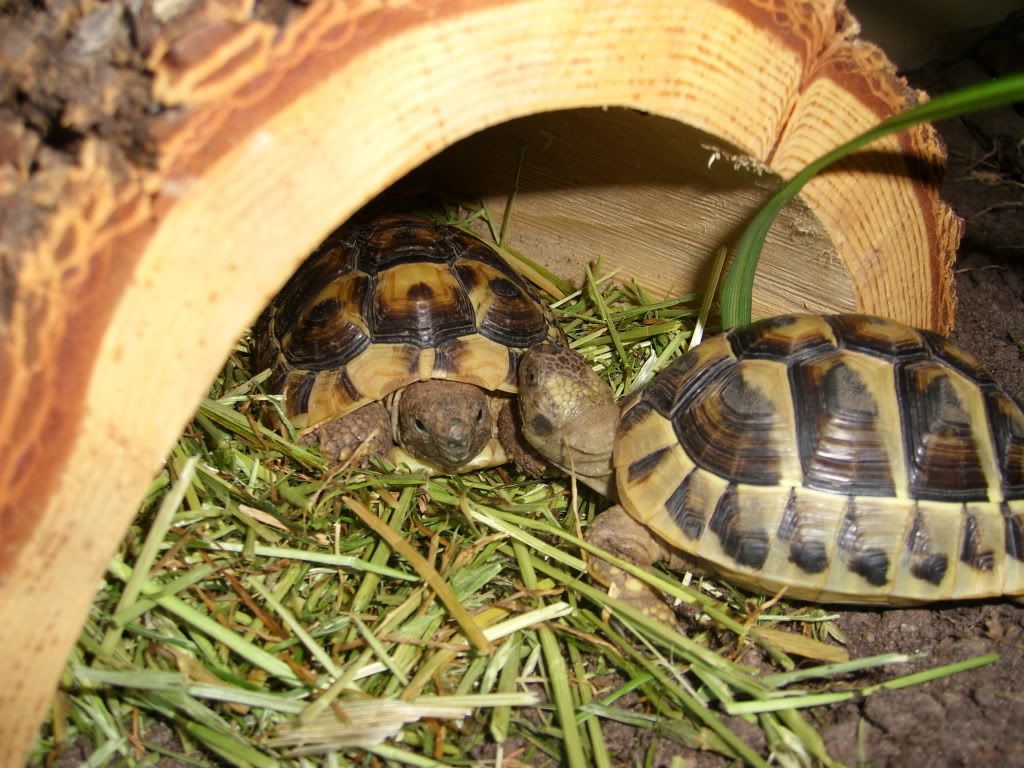 Can you guess what Herman is doing here ? A clue......he is not trying to escape !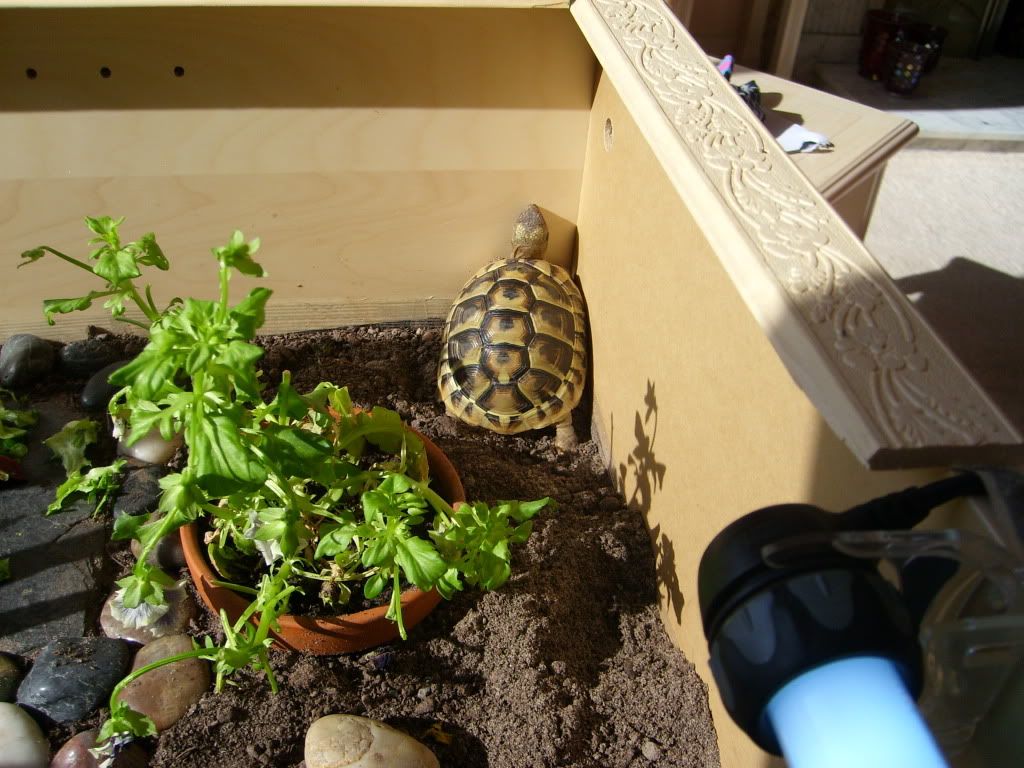 Believe it or not.............he was sound asleep !! That was until he heard the zoom of the camera.
He was still there for ages after I had taken the photo and actually went back to sleep again in that position.