Here are some pics of Herman & Esme's new outside enclosure. I was a bit limited for space as I only have raised flower beds on a roof garden. This housed my pond last year with surrounding garden. I had to take out the pond obviously and all of the plants as they were not tort friendly. I had to remove loads of soil as I had put slug pellets in last year. I replaced it with I think 10 or 11 35ltr bags of steralised topsoil. I lost count but do remember thinking " is this ever going to fill up " !!
Me assuming what will be my summer position !!
A good friend let me dig up a large lump of their lawn, complete with dandelions !!
I put them into their house and closed the lid and waited for them to emerge. It didn't take long.
I then realised that the ramp was too steep, so made it less of an incline and they both beat a hasty retreat !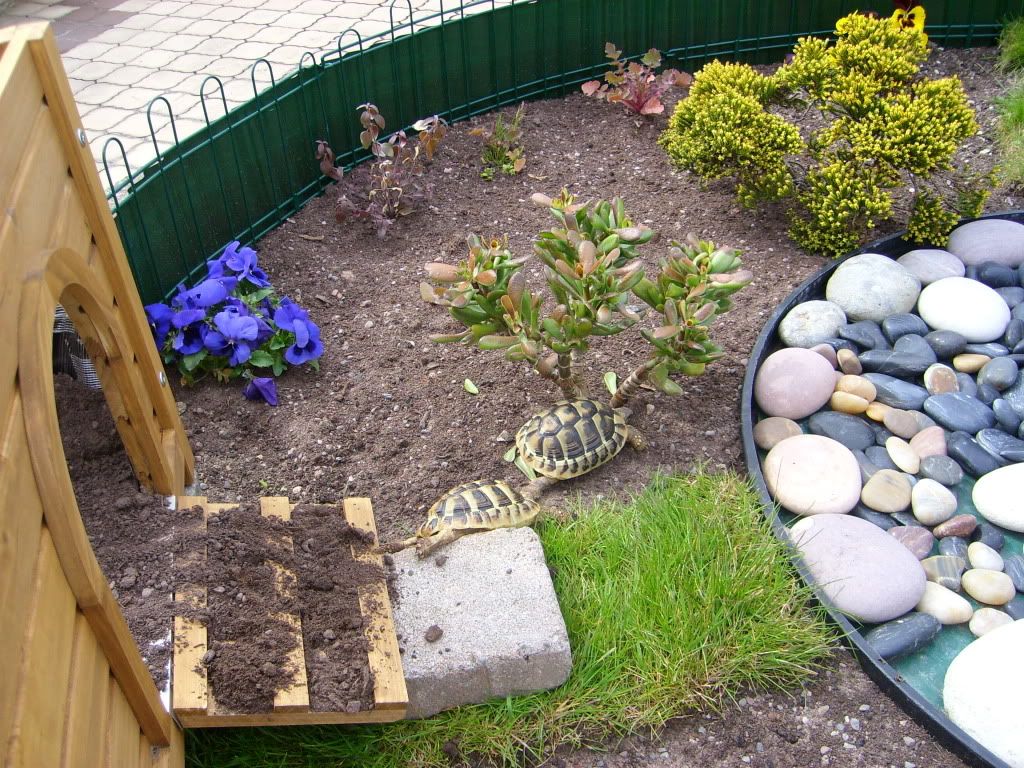 I was worried that they wouldn't like the stoney area in the middle but they both went straight onto it and crossed to the other side. The water fountain was not on, so I will try that on them the next time they are out to see what they think of it.