Well, we hoped to be further along than we are, but the timber arrived damaged, then when it finally arrived my father in law who was going to be in charge of building pulled his back, so my great hubby has put in a mammoth effort to build this from scratch himself... one more weekend and we should be almost there!!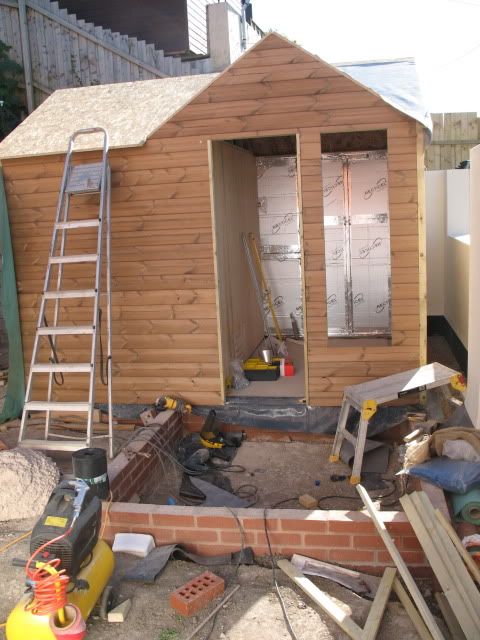 The little guys are allowed 1/2 of the shed... for now, it is well insulated and has been clad,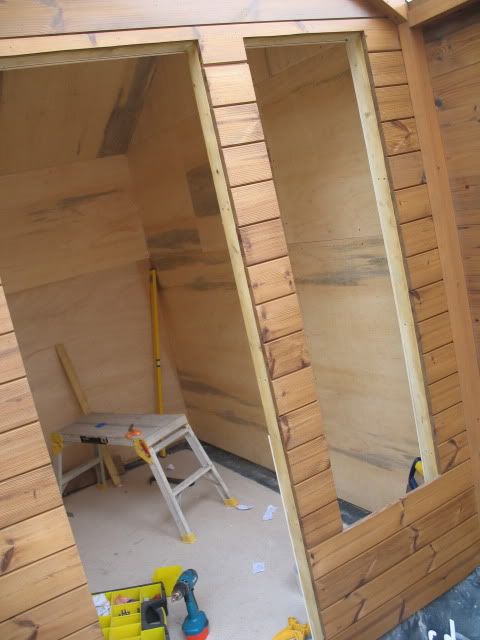 We managed to get hold of some plexiglass for their greenhouse (Belgium,
they're no trouble)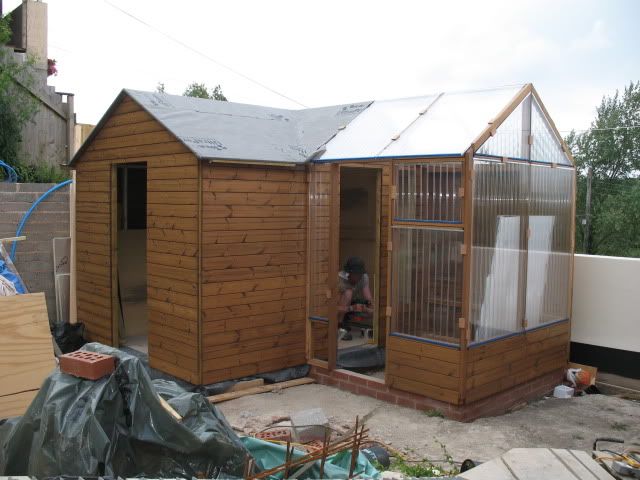 We have still got the doors to sort out but I am already experimenting with the temperatures. What I failed to understand about the plexiglass is.. everything!! The UV penetrates through the acrylic, but the heat does not appear to. On sunny Saturday the temperature in the greenhouse was only 5C higher than that of the heavily insulated shed. The heat appeared to come off the back of the greenhouse which is made from wood, and not from the acrylic. The tortoises will heat up, I put a piece of slate in there which got quite hot and yet the ambient temperature was relatively low... that is going to take me a while to get my head around as I was worried about overheating!! obviously with no doors yet things will change but that is what I have found so far.Paula xI don't think realistically we will have a great garden for them this year, but at least they will be outside... sooooon.