Well it's far from finished but the little guys have moved outside!
We put breeze blocks down so that no-one would bury under the paving stones.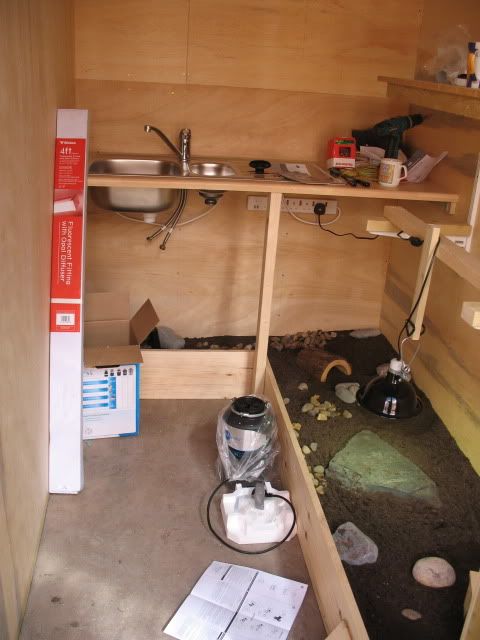 We still have electrical work to do and a sink to plumb in.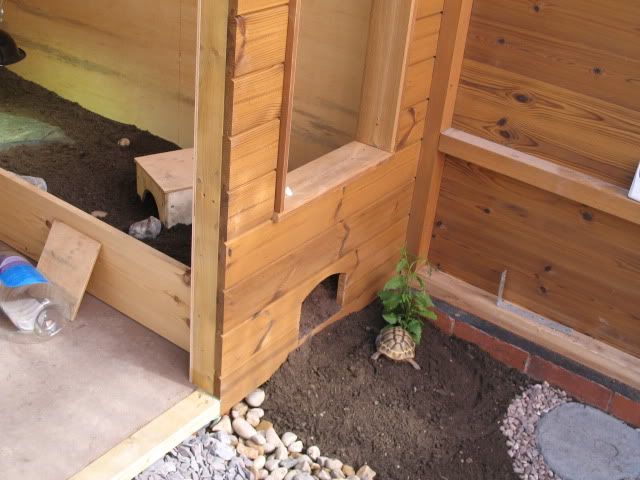 Still a window to go in here.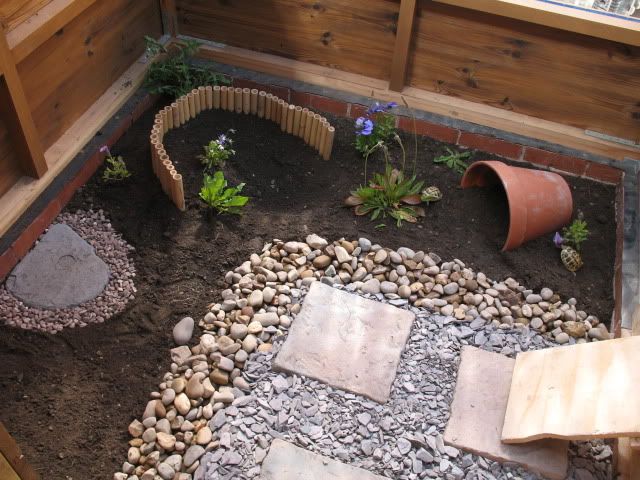 This will be the late autumn place to hang out, we still have to cut an opening and make an outside garden. This will be very small and basic this year.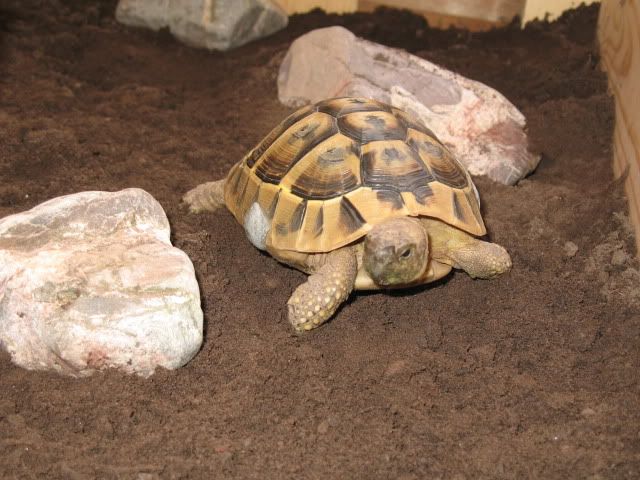 Hettie doesn't do change!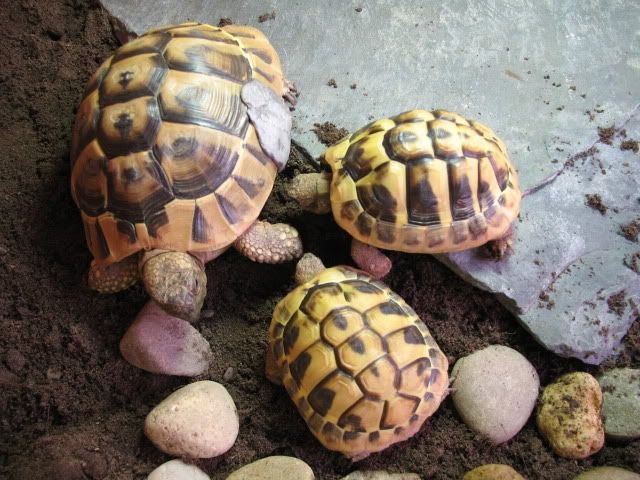 Meet the babies Hettie!!
Still keeping her eye on them as she is followed, they have all slept together since going in, everyone still unsure. Hopefully they will settle soon!!
Paula x