Ohhh, I dunno Bailey, she could be looking...
Perhaps she won't notice if we just eat a LITTLE of the new growth?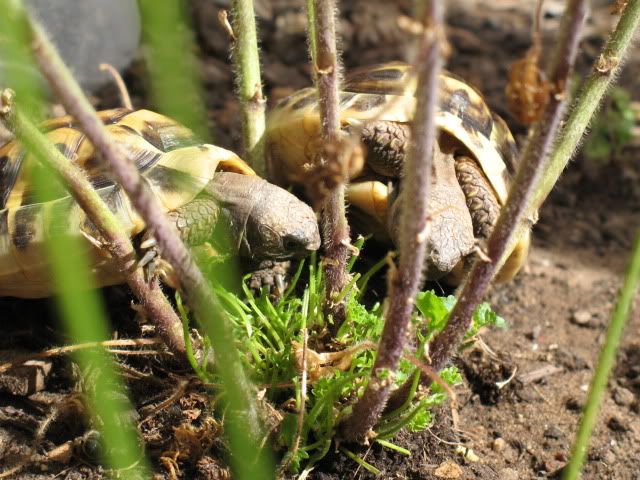 Trouble is once we start there's no stopping us!!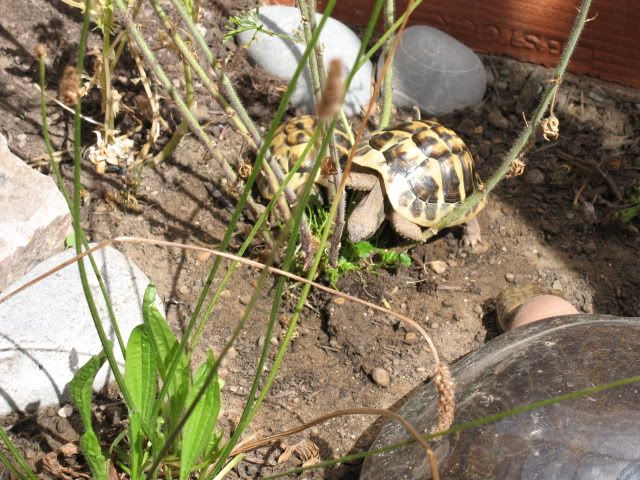 I think we could get away with the plantain as well you know Boo...
Nope, she hasn't seen us!!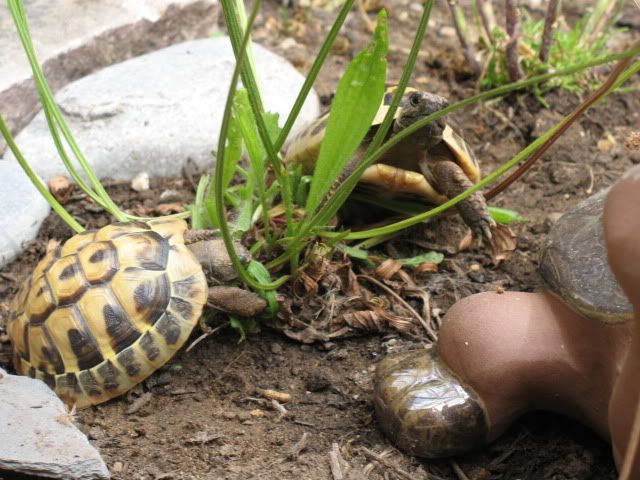 They're no trouble!!
Paula x