Hi friends. I decided to take some photos of my indoor enclosure as a couple of people have asked about it. These photos are not very pretty - sorry! But it might be useful for some keepers to see. This is quite a large enclosure, 1.8 metres by 1.5 metres. The sides are 25 cm high. The florr of it is made of decking tiles with a large sheet of outdoor grade plywood on top of that. I used yacht varnish to seal the wood and applied several coats. The finish is very tough. I used quite nice wood for the visible sides of the enclosure but the same thing could be made a lot cheaper with rougher wood.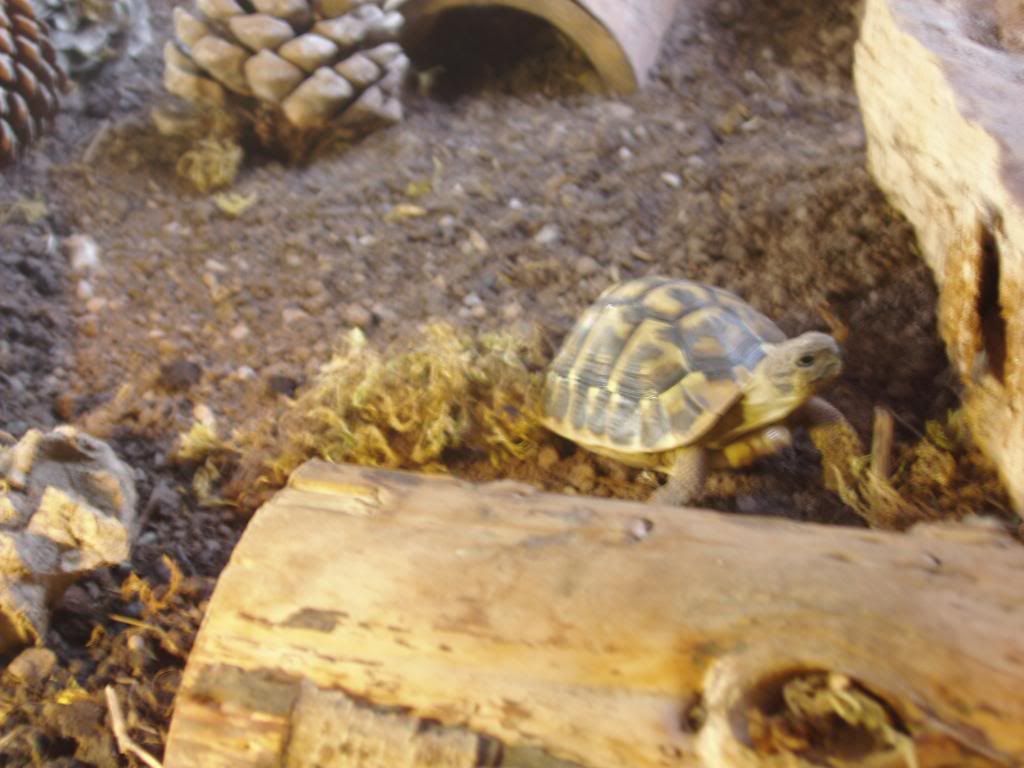 I made a gantry that goes over part of the enclosure and this has Reptisun 2 strip lights on it. This is simple broad spectrum light not UV. I have a few different lamps on stands in use inclusing a 300watt Vitalux lamp that is a powerful heat and UVB lamp. This is only on for a while in the middle of the day to provide more intense UVB light and heat. This lamp has to be a lot higher off the ground as well and its only suitable for larger enclsoures.
I also use a 125watt MegaRay and there is a Halogen lamp on a stand as well. The halogen provides a nive warm glow and the aim there is to replicate early morning and evening sunlight.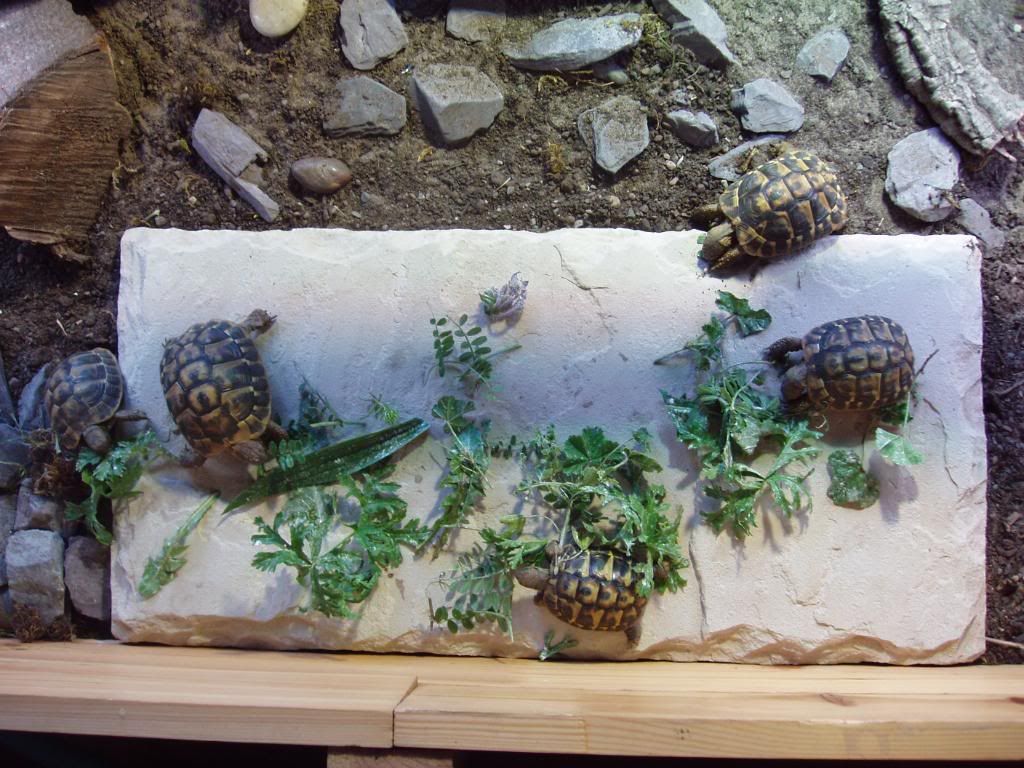 The lamps are on timers and go on and off to try and copy the way conditions change in nature. I've got 3 different water places in there and all of them have been used for drinking by the tortoises but of course there is always some mess resulting too.
I feed the tortoises either on the roof tile or the textured slab and there are various hiding places. On one side there is a very cheap wooden box with lid that has an entrance hole. Most of the tortoises go there are night but not always. One is only happy when she s jammed in between fixed objects for sleeping.
I've got six tortoises in there at the moment but none of them is very large.
It does look a bit messy but I think I've made a fair effort at providing a good sized space for them. I like the natural materials like the cork oak wood and pine cones that I brought back from Corsica.
There is a lot of soil substrate in there and one disadvatage of a larger enclousre is the amount of work involved in changing the substrate.