It's not done anywhere near yet but funds are tight at the moment so progress is slow. Here's more rocks for him in his pen and I am
In the process of putting more plants on for him too
the next task is to take the divider away and fully utlise the whole area Its still big enough for him
For now anyway just !
At first I had em here but decided I don't really like em
There and will be putting lavender there or something...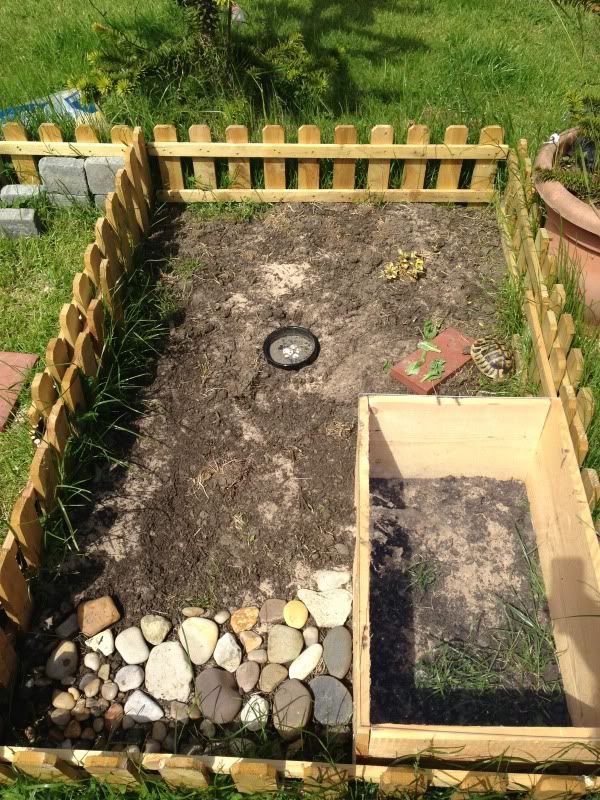 So now they are here and I will be adding more and some bigger ones to go at random places in the pen. I'm also gunna be building a frame for the top so he can be out in the garden all day in-attended.
Future plans are for better sides though because these were bought by my dad I couldn't be too picky so just allow the grass to grow up the sides so he can't see out