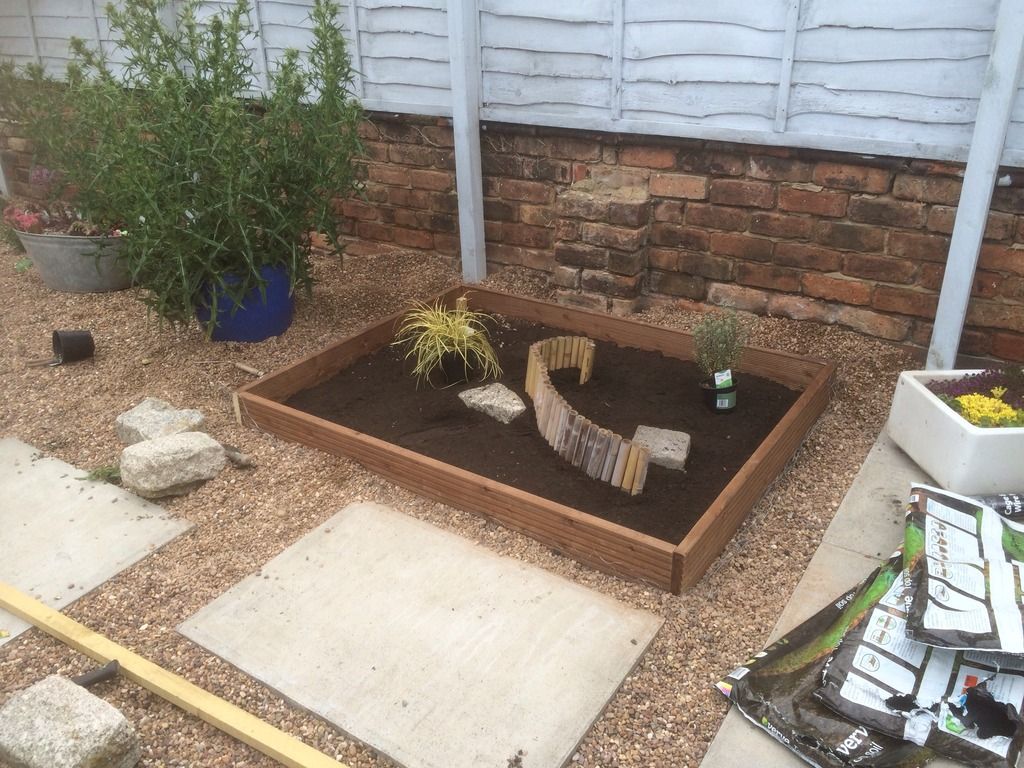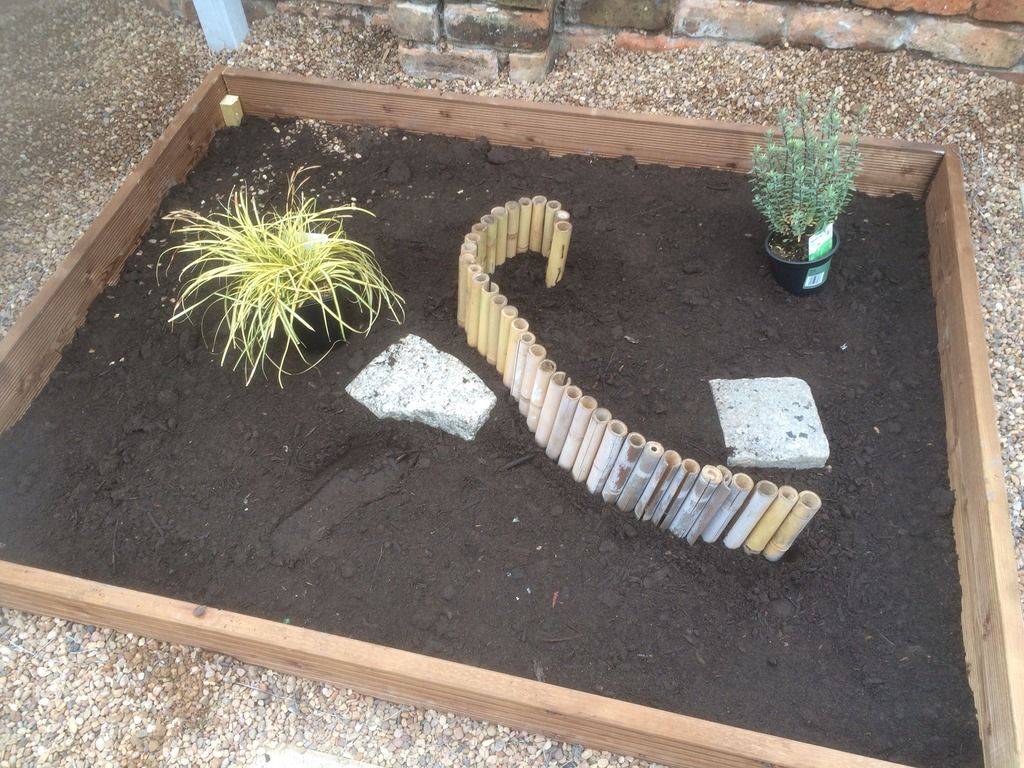 It is 4ft 9 by 4ft 2, easily extendable upwards for more depth and both length and width when he needs more space. It is resting on the weed control fabric, plus two layers of chicken wire, brought up around the external edges and held in place. The first layer of soil is from elsewhere in the garden and the top layer is bought top soil. The aerial photos don't really show the undulations in the surface but the deepest level is about 5 inches where it is built up. We did dig down, so the actual depth of the soil is deeper than the decking boards, with less attractive batons underground (we had them kicking about, waste not want not!) The space between ground level and the top of the boards is also 5 inches. Do folks think these dimensions, depths are ok or do we need to extend upwards to make the substrate deeper and escape proof the sides more?
Obviously these pictures are only the work in progress, the lid is the next job for tomorrow night, it will be double high to accommodate the height of the planting and accessories, hinged with hooks to keep it closed when we are not there to supervise.
I also have slate tiles, pebbles and various other bits to add, I just wanted to get the basics right first.
Also, aside from the enclosure, Wimble has gone from 30g to 27g in a week, we have the vets booked for his health check but I thought I'd mention it as he is so small. He is showing no signs of ill health whatsoever. How us newbies do worry!!!